We have integrated Documendo seamlessly with SuperOffice CRM perfecting your sales and marketing efforts with timing and insight.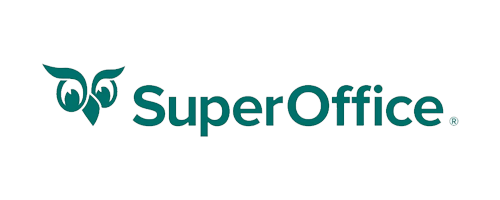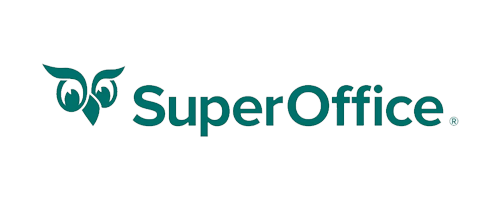 This is plug 'n play

Being a 100% standard-app getting started has never been easier. No programming or heavy configuration is needed, and your can relax knowing that the integration is monitored by our service team and will always be compatible with the latest version of your CRM.
Get a presentation today

DK: (+45) 70 20 19 78
SE: (+46) 10 888 67 69
NO: (+45) 38 42 47 00
Documendo (documendo.com) is an online platform that let's you create quotes and contracts effortlessly through user-friendly and intelligent work flows.
Save up to 90% of the time spent creating every quote or contract
Minimize user errors
Add intelligence to your quoting work flow
Use your own template designs to present the quote
Automatically send our quote for digital signature
Documendo is an important tool for your sales teams toolbox and so obviously we had to integrate it with your CRM workflow.
The sales teams new best friend ...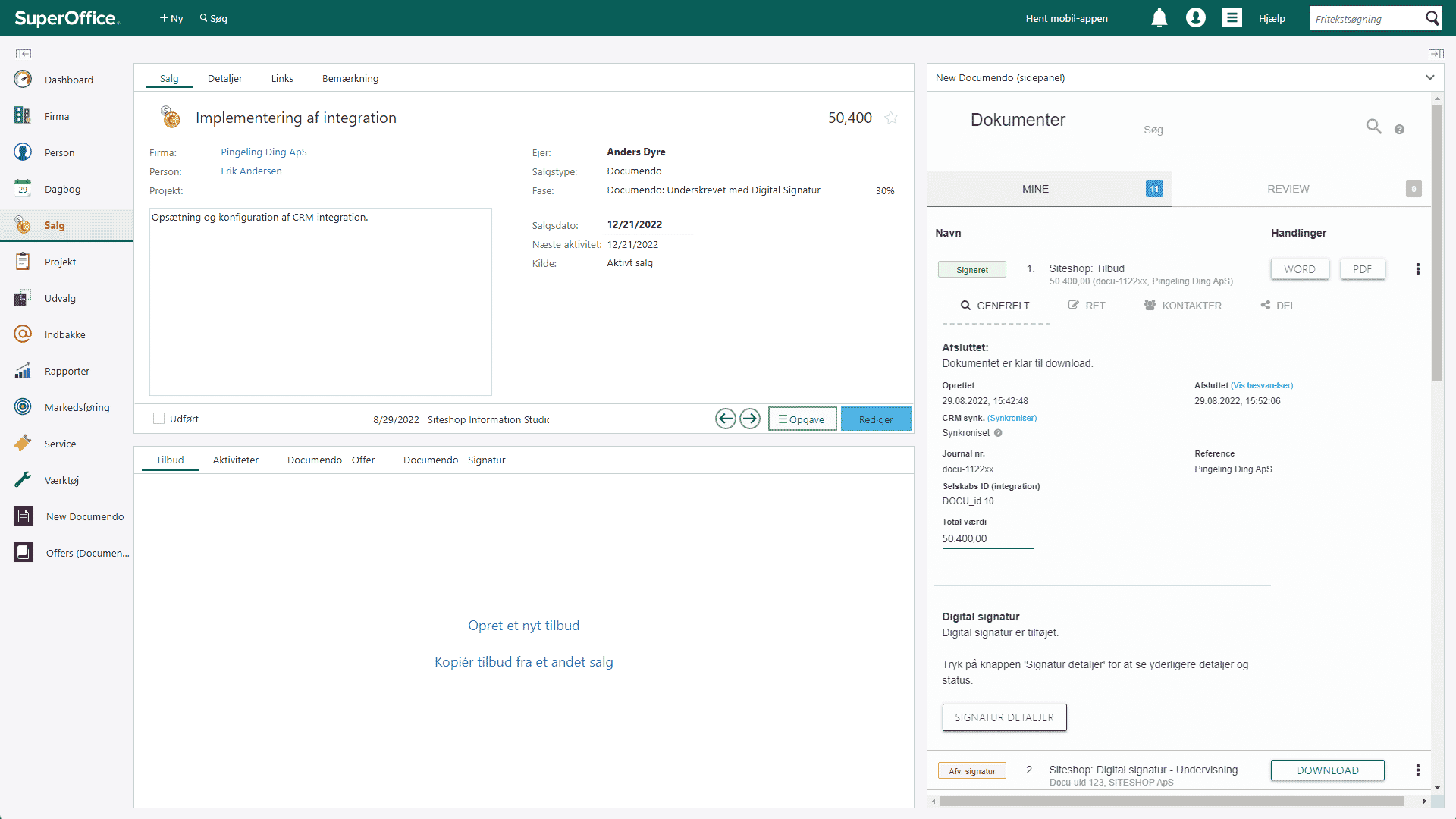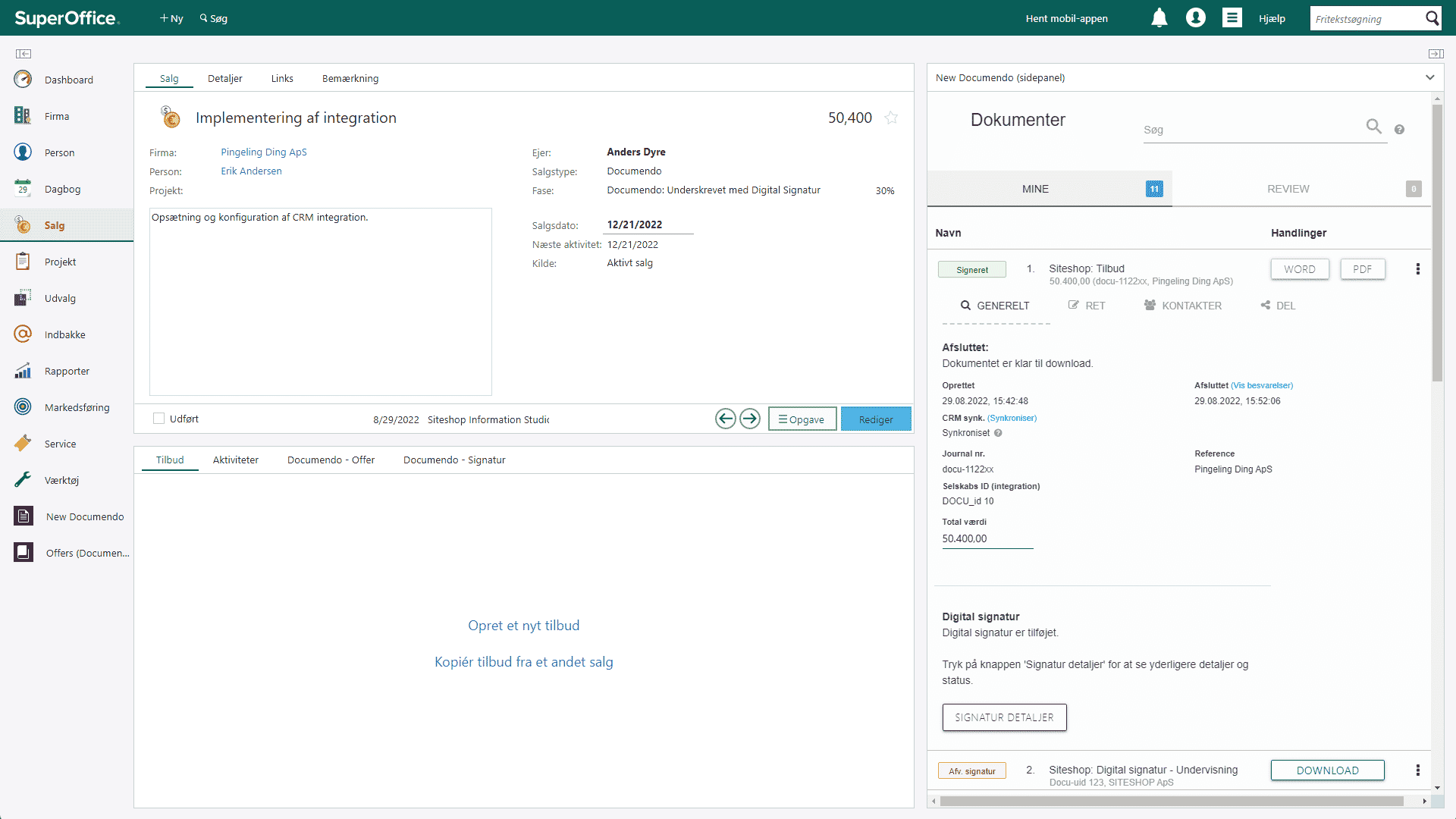 Send your CRM documents to digital signature via the Documendo panel in SuperOffice.
Track progress and status from SuperOffice and get access to the signed document.
Now you can time your follow up activites knowing exactly where in the process the customer is.
Raise your quotes using Documendo intelligent and intuitive webforms.
Request digital signatur for the quotes and track status.
Everything is updated on the Sale in SuperOffice so you can perfect your follow up activities.
Make sure that every customer inquiry from your website is handled in SuperOffice.
Automatic imports turns webform entries into leads in SuperOffice.
Tøv ikke med at kontakte os eller udfylde denne formular:
Ring til os på (+45) 70 20 19 78
eller skriv til info@siteshop.dk
Check out our other apps for your CRM system